The troop went to Hopwood, PA to Laurel Caverns for caving . The cavern is Pennsylvania's deepest cave. The troop had two different groups go into the cave: the Upper Cave and the Lower Cave.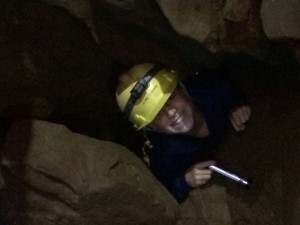 The cave tour took 3 hours and the cavers hiked over boulders, crawled through and under the rocks. There was sand, steep climbs, and a stream passage crawl. The elevation difference between the upper and lower  caves is about 45 stories, with over 2 miles of travel. The lower cave expedition traveled to the bottom of the cave known as The Sump. The Upper cave scouts completed the Cave Exploration patch, learning about the cave geology, and about the bat population.
Some of the scouts completed the Forestry Merit badge, while the other scouts returned to camp at Heritage Scout Reservation.
The feature of the evening was camp donuts by Mr. Taylor, and a rousing campfire program.