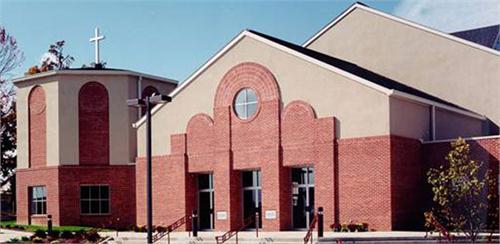 It's a great idea to choose an Eagle Scout Service Project (ESSP) that benefits our chartered organization, St. Joseph Catholic Community (SJCC).
To make it easier to complete ESSPs at SJCC, the Church has created a process to obtain project approval.  Here's what you need to do:
Contact Mr. Tom Schwartz, Facilities Manager, at schwartzt@saintjoseph.cc or (443) 920-9119 to see if SJCC has any projects "on their list" – or if you have a project idea in mind.
Once you and Mr. Schwartz have decided on a project, you can begin designing the project and working on your ESSP Workbook.  (There is a separate page on the Troop website with details about how to complete your ESSP Workbook and then get your ESSP approved.)

St. Joseph Catholic Community would be listed as the Project Beneficiary, and Mr. Schwartz should be listed as your Project Beneficiary contact person.

As you work on your ESSP workbook, you will need to communicate frequently with your ESSP Coach and Mr. Schwartz to make sure your project will meet the BSA requirements and SJCC's vision.
Once your ESSP workbook is approved by the Troop, you will need to coordinate a meeting with Mr. Schwartz and Fr. Neville for final project review.  Fr. Neville will sign your ESSP workbook as a representative of SJCC.
For your reference, Mr. Schwartz's contact information appears below:
Tom Schwartz
Facilities Manager
Saint Joseph Catholic Community
915 Liberty Rd
Eldersburg, Maryland 21784
schwartzt@saintjoseph.cc
(443 )920-9119:Direct
(443) 920-9192:Fax